Marvelbet Baseball Betting
One of the most widely watched games in the world, baseball has a tremendous fan base among sports bettors. Online bookmakers offer a wide range of baseball betting options, from moneyline bets to run-line bets, totals, and futures. Baseball wagering may be thrilling, but it's crucial to comprehend the game's laws before you place your bets. Online baseball betting has grown in popularity among bettors from Bangladesh in recent years. With the development of technology and the internet, an increasing number of individuals are using online betting sites to wager on a variety of sports, with baseball being a particularly popular option.
Two teams of nine players each take turns batting and fielding in accordance with the game's fundamental rules. The winning side is the one with the most runs scored after nine innings. Every inning has three outs for each side, and the pitcher's goal is to get the hitter to knock the ball into play or get struck out so that the fielders may record an out. Either team can win the game: one that scores runs, and one that stops the other team from scoring runs.
The convenience that online baseball betting provides is one of the main factors contributing to its rise in popularity in Bangladesh. Online platforms enable bettors to place wagers from the comfort of their homes or even while on the go utilizing mobile devices, in contrast to conventional brick-and-mortar bookies. This makes it a hassle-free and time-saving choice by eliminating the need to drive to physical sites and wait in large lines.
MarvelBet Baseball Betting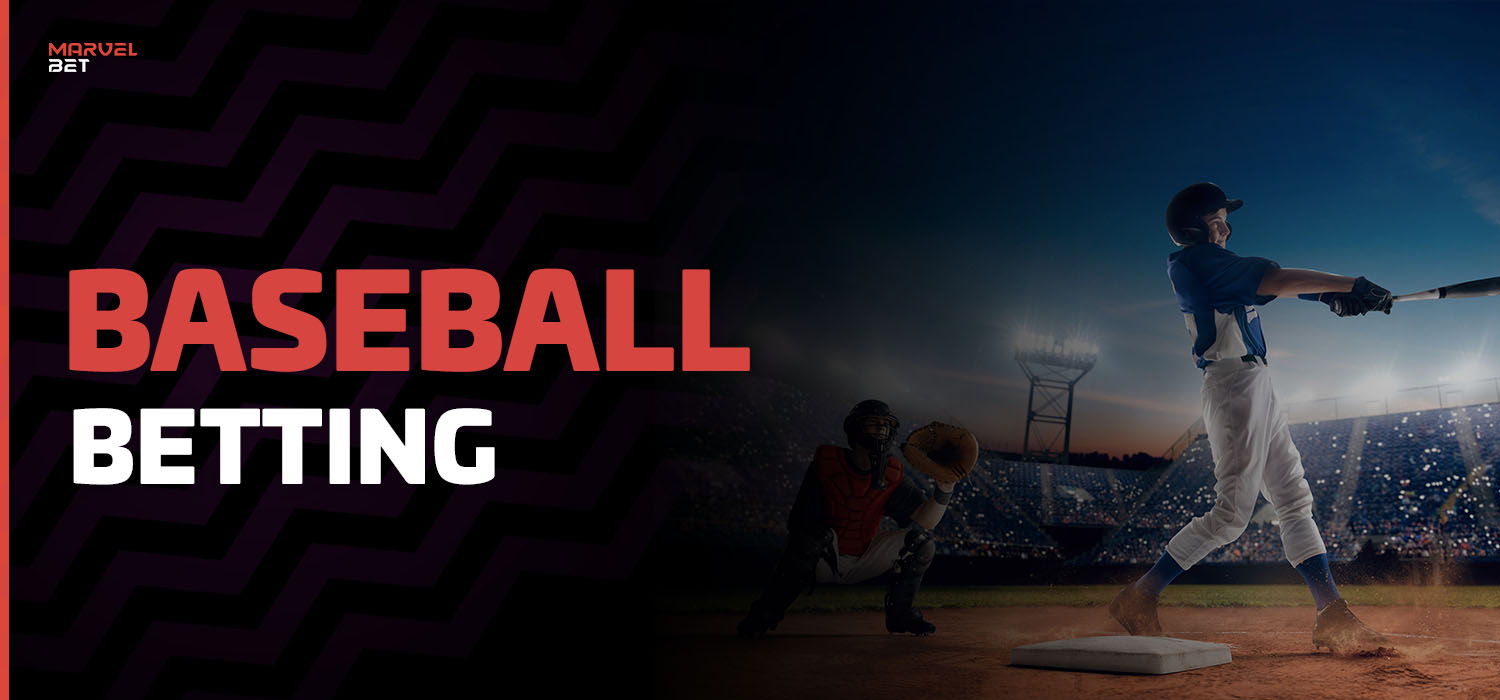 Are you a dedicated baseball fan who lives in Bangladesh? There's exciting news for you! This is your chance to take your love of the sport to new heights, whether you're a fervent fan or a perceptive commentator.
With MarvelBet online baseball section, you can bet on a wide range of baseball leagues from around the world. Whether it's Major League Baseball (MLB), Nippon Professional Baseball (NPB) in Japan, or KBO League in South Korea, there's no shortage of thrilling matches to wager on. Analyze the teams, study the statistics, and let your expertise guide you toward profitable outcomes.
Types of bets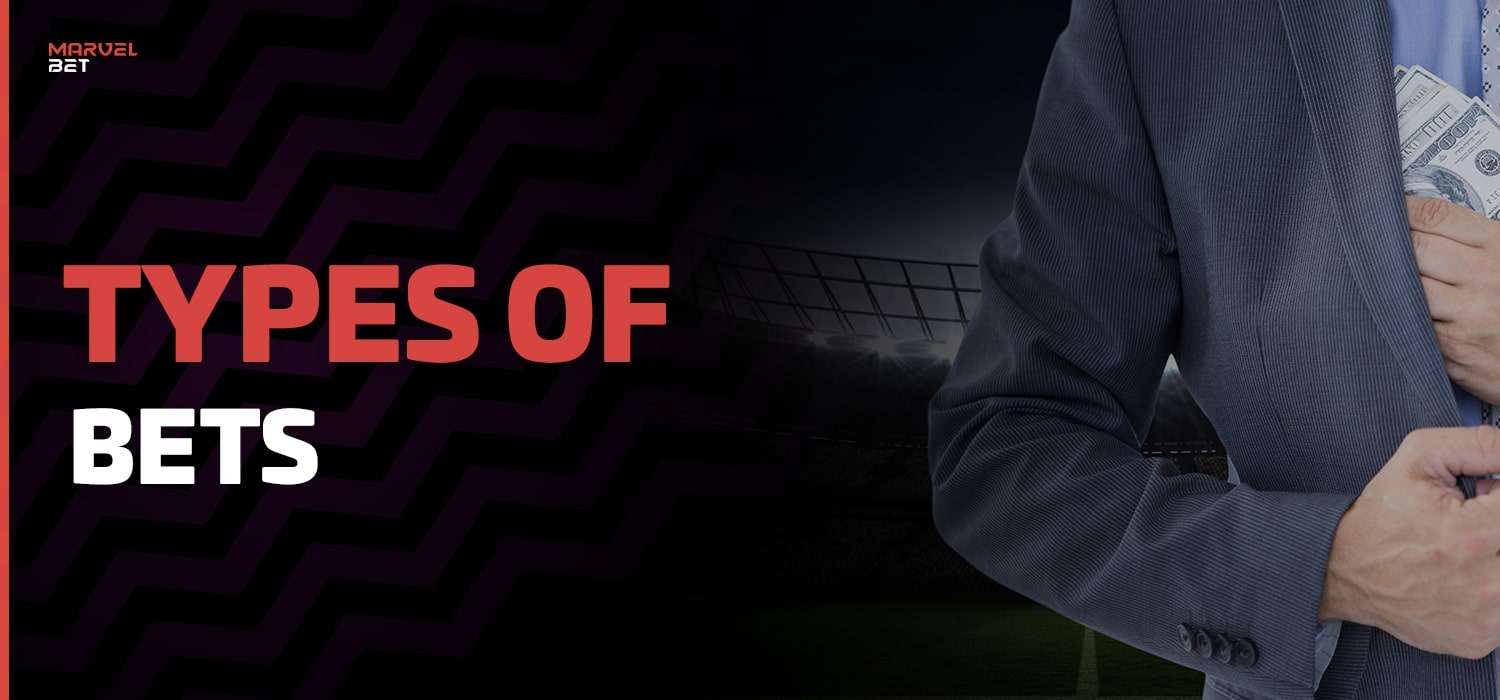 To bet more successfully, you need to understand what each means. This can be problematic for new players, so let's take a look at the most popular types of baseball betting.
| Type of bets | Description |
| --- | --- |
| Moneyline bets | The simplest and most popular bet in baseball is the moneyline bet. Here, you predict which team will win the game outright. Odds are assigned to each team, indicating the likelihood of their victory. You can choose to back the favorite or go for the underdog, and the potential payouts vary accordingly. |
| Run line bets | Similar to a point spread bet in other sports, the run line bet allows you to wager on the margin of victory. The favorite team is assigned a run handicap (e.g., -1.5 runs), while the underdog receives a run advantage (e.g., +1.5 runs). Your bet is successful if the team you've selected covers the spread, regardless of whether they win the game outright. |
| Totals bets | This type of bet focuses on the individual performance of teams or players. You can bet on the total number of hits by a specific team or player during a game. This adds a layer of excitement as you follow the performance of your chosen team or player and hope they reach your predicted hit count. |
How to Bet on Baseball at MarvelBet?
The process of betting is not always easy. This is due to many factors, such as the inexperience of the bettor or the complexity of the betting platform. But we at MarvelBet Bangladesh know about all the points that cause difficulties, so we offer a detailed guide on how to bet on baseball:
1
Register with MarvelBet
You must register an account on MarvelBet's website before you can start placing baseball bets. This may be done by filling up your personal information after clicking the "Sign Up" button on the official webpage. If you already have an account, just log in;
2
Increase your account's balance
You should contribute money to your account after creating it to start betting. We provide a number of payment options, including e-wallets and credit/debit cards. Pick the payment option that works best for you, then adhere to the directions to add money to your account;
3
Browse through the available baseball betting options
After adding funds to your account, you can browse through the available baseball betting options;
4
Choose your bet and place it
Once you have decided on the bet you want to place, click on the odds to add it to your bet slip. Enter the amount you want to bet and confirm your bet;
5
Watch the game and monitor your bet
After placing your bet, you can watch the game and monitor your bet through the "My Bets" section of your account. We at MarvelBet also offer live betting options, allowing you to place bets during the game as it unfolds;
6
Withdraw your winnings
If your bet wins, you can withdraw your winnings from your account. Choose the withdrawal method that suits you best and follow the instructions to withdraw your winnings.
Live Baseball Betting
At MarvelBet Bangladesh, we recognize that the thrill of baseball depends not only on following the action on the field but also on making wagers that heighten the sense of involvement and anticipation. We provide a dynamic live betting platform that enables you to gamble on a wide range of in-game betting markets as the game advances because of this. The MLB, NPB, KBO, and other major international leagues and competitions are all covered by our live baseball betting choices. Place a wager on the pre-game favorite or profit from changing odds and betting possibilities as the game progresses.
You may place live baseball bets at MarvelBet on a variety of markets, including picking the outcome of the match, the inning in which a run will be scored, the total amount of home runs hit, strikeouts recorded, and many more. You may be sure that you are getting the most precise and affordable pricing since our odds are constantly updated to match the current activity.
Bonus on Sports for New Users at MarvelBet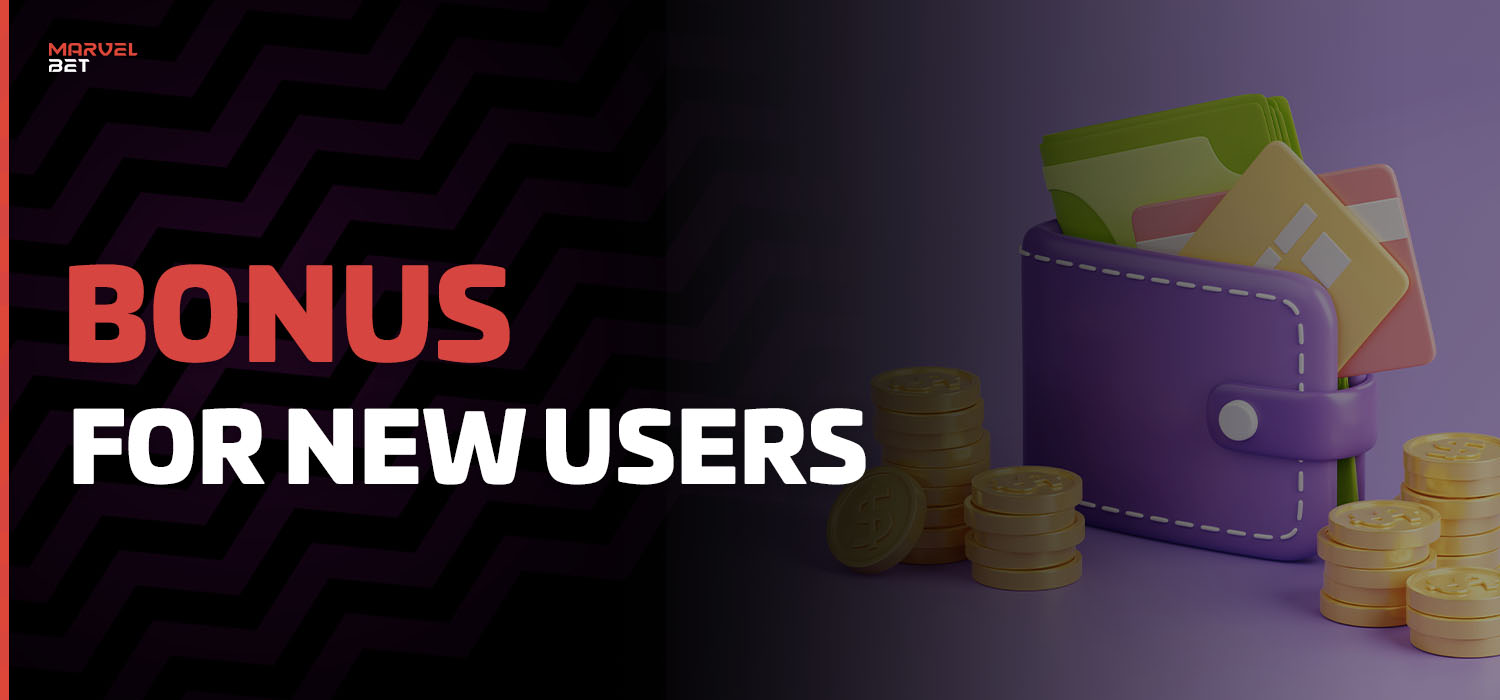 In our bookmaker, we try to make the section with each sport as attractive as possible. That is why a 100% welcome bonus on sports is available for new users.
Top up at least 500 BDT and get a 100% match up to 5,000 Bangladeshi Taka for sporting events. The required wager is x20. The maximum cashout is 10,000 BDT. Other terms and conditions are as follows: The wager must be fulfilled within 7 days, or the remaining bonus cash will be forfeited. Each wager's odds must fall between the range of 1.80 and 3.50. The wagering requirement will be applied to both winning and unsuccessful bets.
What Advantages do you get from Baseball Betting on MarvelBet?
There are many benefits of using our platform:
Wide range of sports and markets to bet on;
A huge amount of bonuses and promotions;
Competitive odds and fast payouts;
Secure payment options;
Excellent customer support, available 24/7 in the local language.
Baseball Betting Tips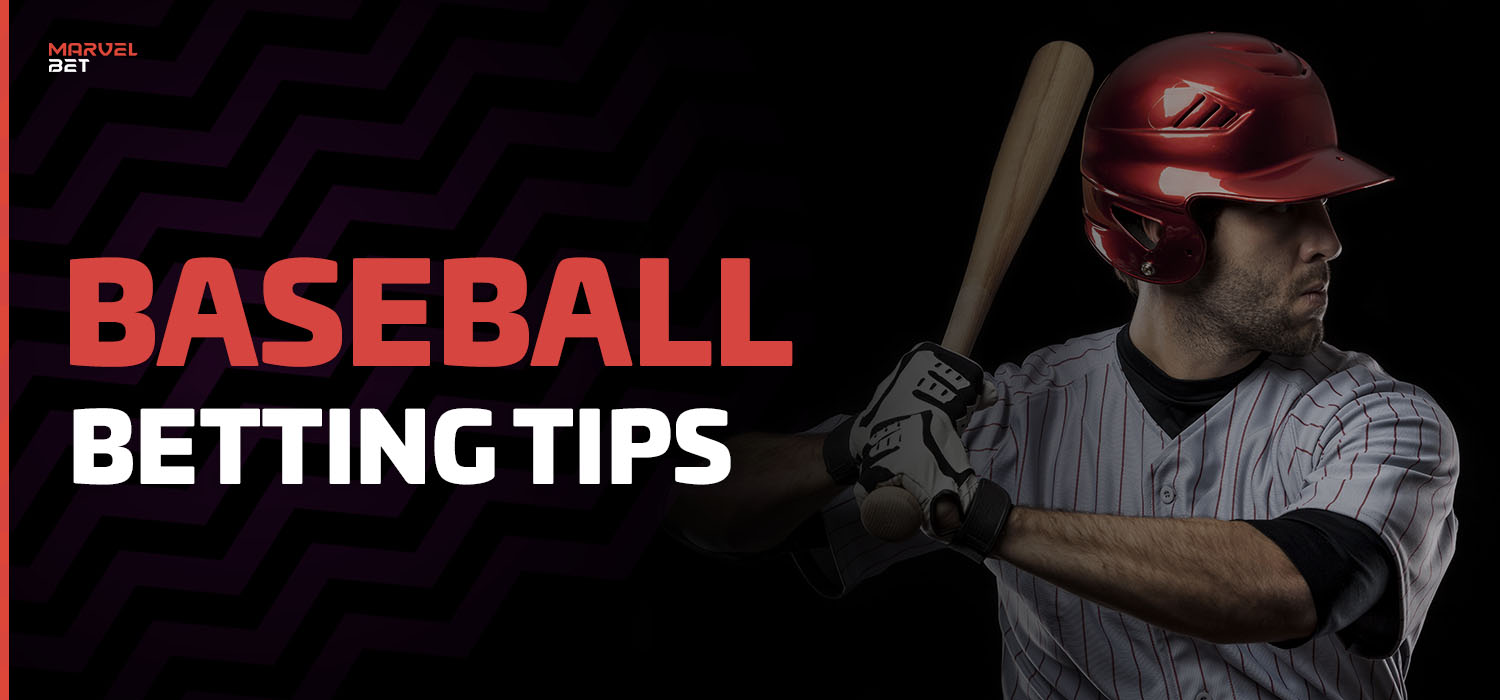 The amount of your winnings and the number of successful bets depends not only on your luck. There are many things to consider when betting on sports. Here are some tips to help you make informed decisions when betting on baseball:
Understand the game. It's important to have a basic understanding of baseball's operations before making any wagers. To make smarter bets, educate yourself about the game's rules, participants, and teams;
Analyze the data. Baseball is a statistical game, and studying them may improve your prediction skills. Look at the play of your team and individual players, your home and away records, and your head-to-head records;
Check the weather. Baseball games may be significantly impacted by the weather. To avoid any surprises, check the forecast before making your bets;
Follow expert opinions. Keep up with expert opinions and analysis to gain valuable insights into upcoming games. This can help you make informed decisions and increase your chances of winning.
MarvelBet Baseball Betting Apps
In today's world, the smartphone is with us most of the time, so we have made a special application for our users, with which you can bet and monitor the game anywhere at any time.
For users of devices with the Android operating system, a mobile application is available, which can be installed via a link, or by scanning a special QR code on our official website. Unfortunately, there is no separate app for iOS users. But we are working on it, and in the meantime, we offer you a mobile version of the site, which is very convenient for use with a smartphone.
FAQ
Is MarvelBet legal in Bangladesh?

At the moment, the MarvelBet sportsbook is licensed and regulated by the government Curacao Gaming License in Cyprus and is legal in Bangladesh.
What sports other than baseball can I bet on?

MarvelBet offers betting on the world's most popular sports including cricket, kabaddi, soccer, soccer, tennis, hockey, boxing, golf, and even virtual e-sports.
How many accounts at MarvelBet can I have?

There can only be one account per bettor. Players who create duplicate or fraudulent accounts cannot take advantage of the promotion. The account might be blocked and the remaining funds forfeited.
Can I combine my 100% sports bonus for new users with other bonuses?

This MarvelBet bonus cannot be combined with any other promotional offer.