Cricket Betting
The possibility to wager throughout a game is one of the most intriguing features of cricket betting. With in-play betting, gamblers may assess the match and decide wisely as it happens.
T20 leagues like the Indian Premier League (IPL), Big Bash League (BBL), and Caribbean Premier League (CPL) are well-liked in cricket in addition to international games. These frantic competitions provide a ton of betting options all year long.
Betting is made more difficult by cricket's distinctive reliance on the weather and pitch conditions. Both bowlers and batsman may benefit from the pitch, and the outcome may be substantially impacted by the weather.
Cricket betting is an intriguing and lucrative activity for gamblers wishing to branch out from standard sports betting alternatives due to its constantly shifting dynamics and the potential to employ skill and expertise to predict outcomes.
MarvelBet Cricket Betting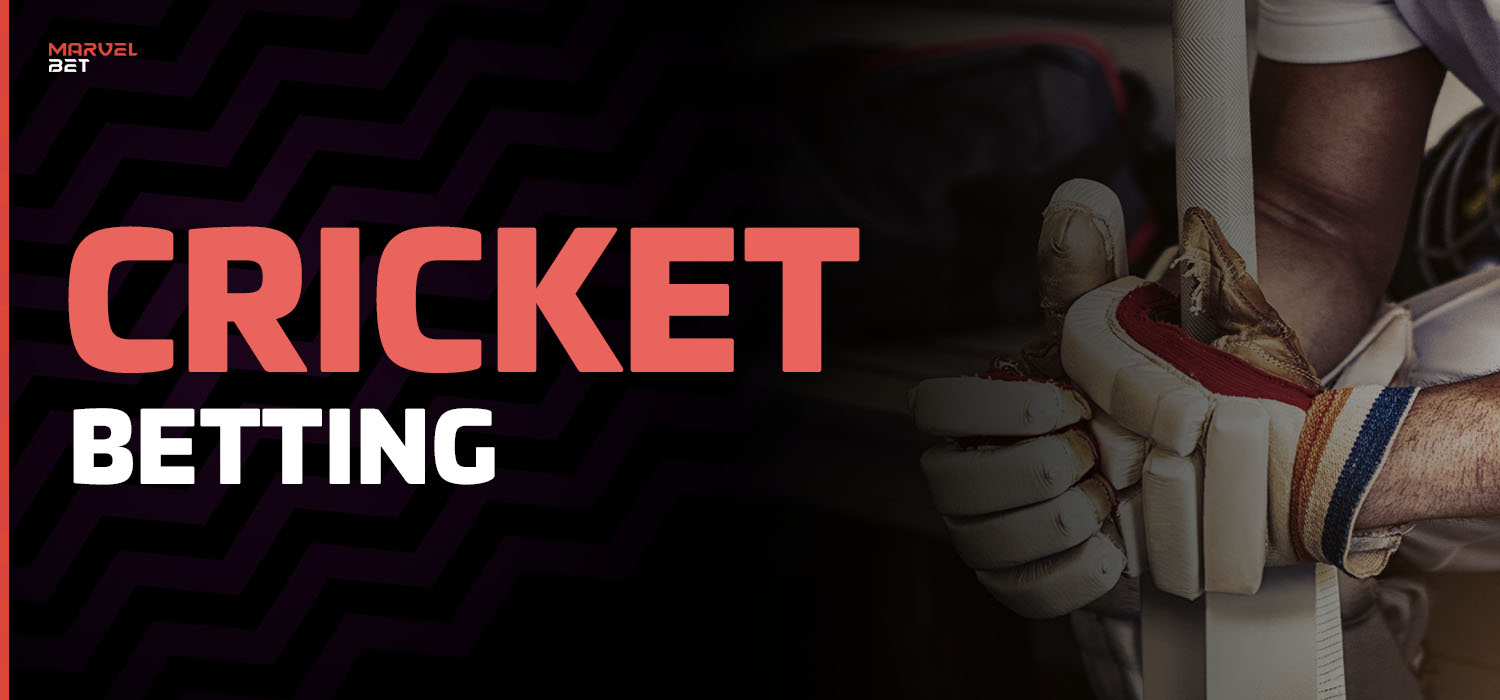 With its thorough coverage of international matches, domestic leagues, and well-liked T20 competitions, MarvelBet Cricket Betting provides cricket enthusiasts with a remarkable betting experience. Bets may be placed in real-time thanks to the live betting option and easy-to-use interface, which heightens the thrill. MarvelBet guarantees customers receive the best value for their wagers by offering competitive odds, alluring bonuses, and frequent promotions. Secure transactions, thorough betting analytics, and dependable customer service all add to the platform's popularity. MarvelBet offers cricket fans a secure, profitable, and immersive betting environment, whether on the main website or through specialized mobile apps.
How to Bet on Cricket at Marvelbet?
It's simple to place a cricket wager on MarvelBet. Here is a short manual to help you get started:
1
Create a profile:
Register on our main website or via our convenient mobile app. It is swift, simple, and secure.
2
Learn more about the cricket markets at MarvelBet.
These markets include those for international matches, domestic leagues, and T20 competitions. Pick the match that most appeals to you.
3
To make well-informed wagering judgments,
keep up with the most recent news, team lineups, and player performance.
4
Place a wager:
Enter the stake amount after selecting your favorite betting market. After double-checking your choices, place your wager with a single click.
Live Cricket Betting
When you click the "live streaming" option at the bottom of the page, you will see the available cricket broadcasts for you to watch.
Live cricket betting dynamic nature keeps participants alert and enables them to respond to shifting match circumstances, momentum shifts, and individual performances. As the game proceeds, bettors can take advantage of good odds, adding a strategic component to the betting experience.
Live cricket betting is exciting because it is unpredictable. A match's outcome can be changed by a single delivery, a perfectly timed boundary, or a critical wicket, offering bettors both problems and chances. The overall viewing experience of cricket is improved by this engaging and interactive kind of betting, which also makes spectators feel closer to the action.
MarvelBet's live cricket betting will keep you on the edge of your seat the entire game, whether you're rooting for your favorite team or just searching for an exhilarating betting experience. So sign up with MarvelBet cricket today and enter the thrilling world of live cricket betting.
Bonus on Sports for New Users at Marvelbet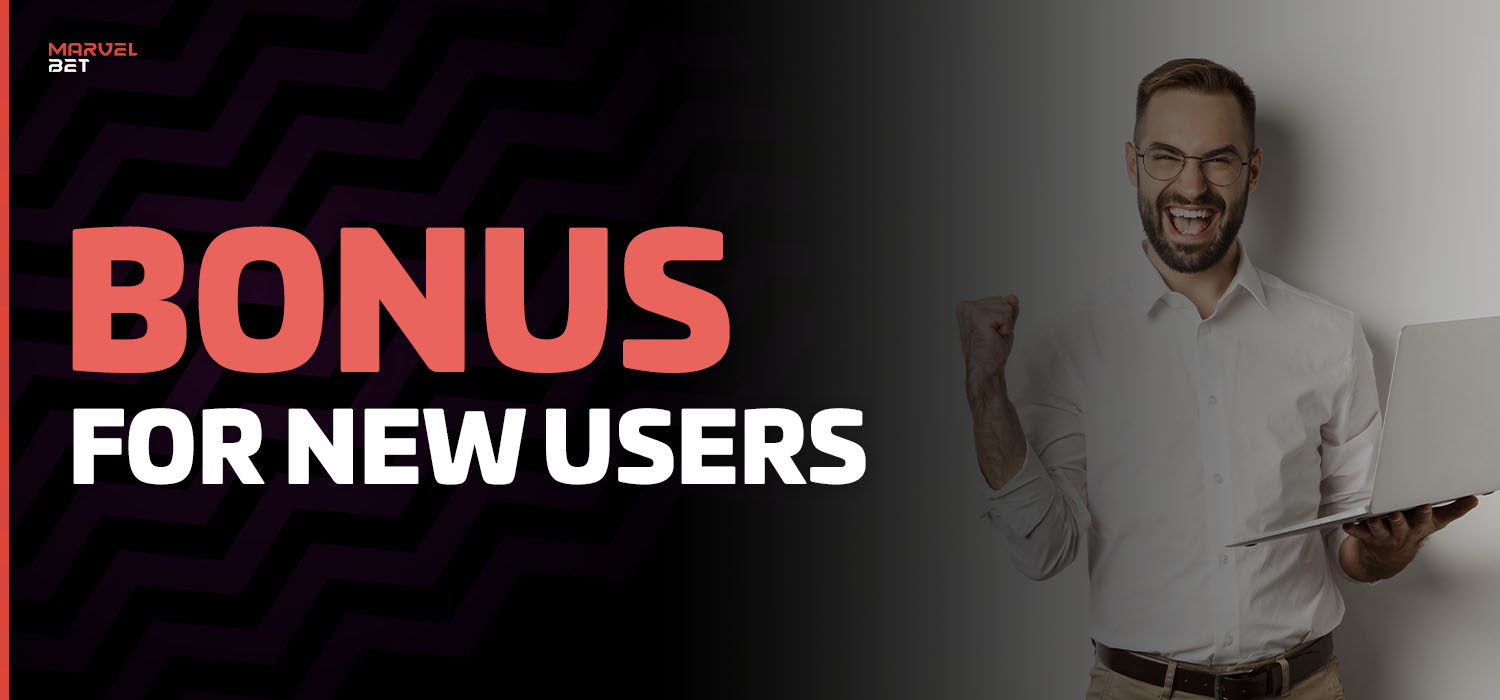 With a tempting bonus offer that ups the excitement of sports betting, MarvelBet extends a warm welcome to new users. You only need to follow a simple procedure to benefit from this promotion:
Make a deposit into your MarvelBet Bangladesh account of at least 500 BDT to take advantage of the bonus offer. This sum serves as the key to gaining access to the further perks.
Verification: To provide a seamless and secure betting experience, MarvelBet's team will quickly validate your account information after your deposit is successfully made.
Claim Bonus: MarvelBet will process a 100% bonus on the amount of your deposit after the verification process is complete. This means that you immediately double your betting potential by receiving a bonus in the amount of your initial deposit.
Promotion Information
Product: The bonus offer is only accessible for sports betting, giving you the chance to enjoy your preferred leagues and sports.
The maximum bonus is 5,000 BDT, which will give you lots of extra money to investigate a wide variety of betting possibilities.
Turnover: A deposit and bonus must be wagered 20 times before a withdrawal may be made. This guarantees honest play and ethical gambling.
Maximum Withdrawal: You can withdraw up to 10,000 BDT from your bonus profits if you start getting lucky and winning with the bonus.
This deal is only available to new users once, rewarding them for selecting MarvelBet as their preferred betting site.
offer Validity: The offer has a seven-day validity window, giving you plenty of opportunity to maximize your free funds and put wise bets.
Utilize this exclusive bonus deal at MarvelBet online cricket to get your sports betting career off to a flying start. You can study different sports markets, leagues, and betting possibilities while enjoying the excitement of placing bets on your preferred teams and players if you have access to big bonus cash.
What Advantages do you get from Cricket Betting on Marvelbet?
By providing 24/7 rapid and hassle-free deposit and withdrawal options, MarvelBet provides a seamless betting experience. MarvelBet's effective banking system enables you to do either at any moment, guaranteeing you never miss a betting opportunity. You can fund your account or cash out your winnings.
MarvelBet offers attractive odds on cricket games so you can get the most out of your wagers. By betting on your favorite teams and players, you can take advantage of good odds and increase your chances of winning.
Cricket Betting Tips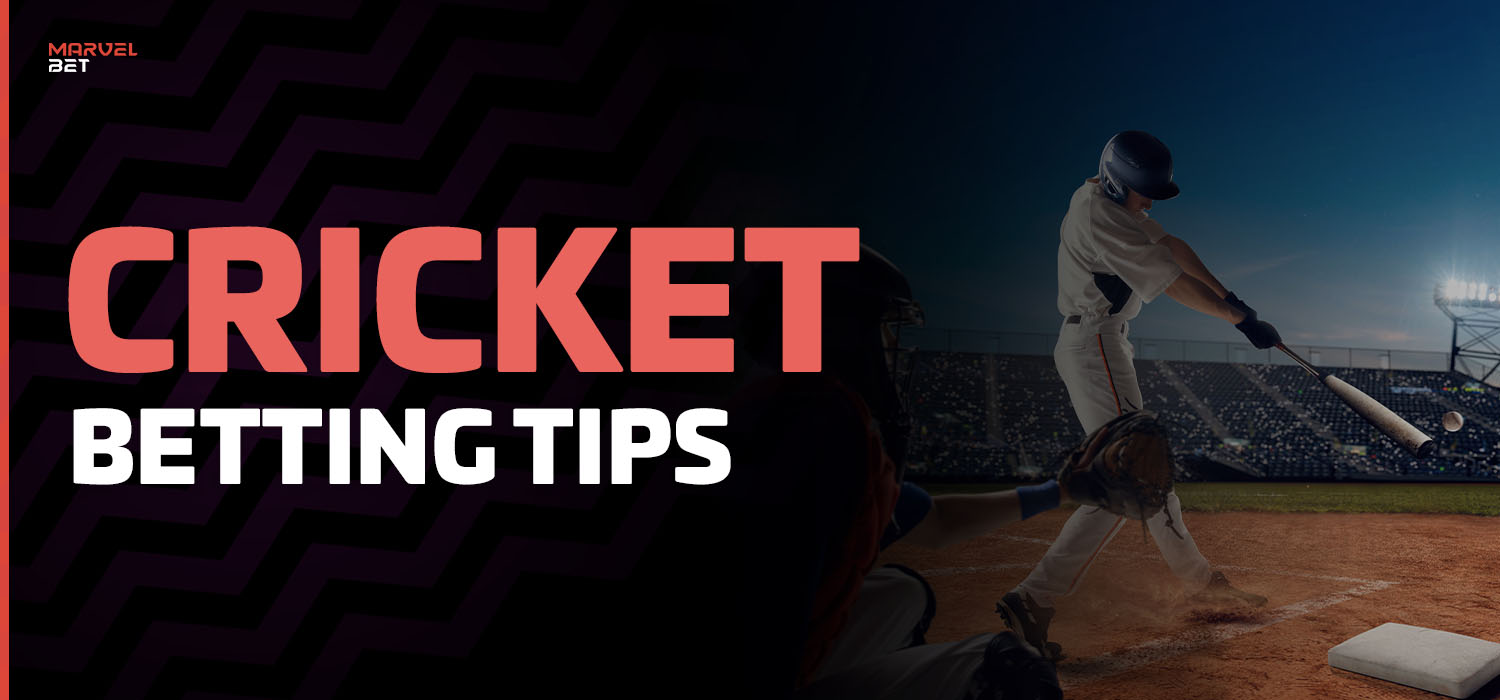 You'll have a better chance of winning if you follow these cricket betting tips:
Parlay betting is a well-liked tactic that enables cricket bettors to combine many wagers into one, boosting the likelihood of bigger payouts. When you find multiple online cricket betting predictions or tips that you are certain about, it is an alluring choice. By combining these wagers, you can increase the amount of money you could win if all of the choices in the parlay are successful. However, it's important to keep in mind that parlay betting has a higher level of risk because you must win all of the legs or bets in order to win the parlay. The entire parlay is lost if even one of the choices is incorrect. To increase your chances of winning, you must carefully study and analyze each betting choice.
Prop Bets: Also known as proposition bets, prop bets give cricket bettors a special chance to speculate on particular incidents that don't significantly affect the game's outcome. Common cricket prop bets include "man of the match" wagers, in which you guess which player will receive the honor, and "most sixes" wagers, in which you guess which team will score the most sixes throughout the game. Prop betting increases the excitement of the game, improves your overall betting experience, and gives cricket fans more betting possibilities.
Cricket teams frequently change their roster and starting lineup, particularly in leagues like the Indian Premier League (IPL). While IPL tournaments like the IPL see constant player movement between teams, international cricket groups frequently maintain roster constancy. For assessing a team's chances of success, staying current on these changes is essential. In the IPL, teams can sign new batsmen and bowlers through player auctions during the typical three trading windows that occur in a calendar year. The star players that different clubs have acquired can have a big impact on how matches turn out. You'll be more likely to win bets in competitive cricket leagues if you make intelligent betting decisions and are aware of injuries, lineup decisions, and player movements.
Marvelbet Cricket Betting Apps
For Android users, MarvelBet Cricket Betting offers specialized mobile apps that can be downloaded as APKs from the official website. iOS users may easily access the platform through the mobile website that has been enhanced, offering a quick and safe betting experience. A wide selection of betting markets, aggressive odds, live betting options, and safe mobile transactions are all offered by the apps and mobile website. Whether you have an iOS mobile or an Android device, take advantage of the convenience of betting on cricket from any location, at any time.
FAQ
Is Cricket Betting at MarvelBet legal?

Yes, MarvelBet is a legitimate and authorized cricket betting site.
How do I make cricket betting predictions?

Create an account, make a deposit, pick your favorite cricket match, select your betting market, and then confirm your wager to bet on cricket at MarvelBet.
Can I bet on live cricket matches?

Yes, you can place bets on cricket matches in real time with MarvelBet's live betting feature.
Is customer support available 24/7?

Yes, MarvelBet offers customer service around-the-clock to help with any questions or issues relating to betting on cricket and the website.