Marvelbet Golf Betting
Golf betting has a rich history steeped in tradition, much like the sport itself. The origins of organised betting on golf can be traced back to the 18th century in Scotland, the birthplace of the sport. Early forms of betting involved wagering on the outcome of entire tournaments or predicting the winners of specific matches. In those times, the concept of 'odds' was still in its infancy, and the betting process was considerably simpler than we know it today.
Over the centuries, golf betting has evolved dramatically, paralleling the advancements in technology and the growth of the sport globally. With the advent of telegraph and later the internet, golf betting transformed from a localized activity to a worldwide phenomenon, allowing gamblers everywhere to partake in betting on major tournaments like The Open Championship and The Masters.
Today, online platforms like MarvelBet offer extensive golf betting options, from betting on the outright winner to the scores on individual holes, providing a comprehensive, accessible, and engaging golf betting experience.
MarvelBet Golf Betting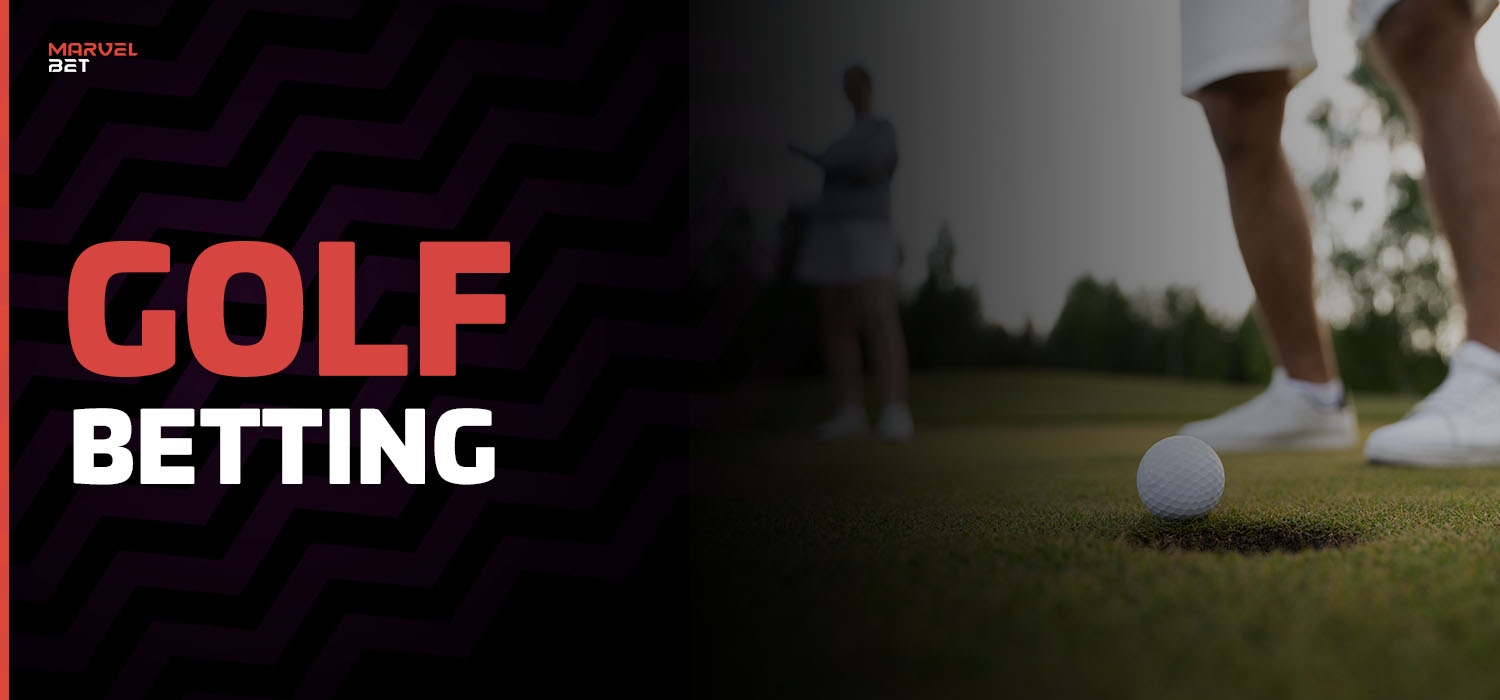 Golf betting in Bangladesh is gaining momentum, and MarvelBet is at the forefront of this emerging trend. The platform offers a wide array of betting opportunities on both local and international golf tournaments. Whether you're a fan of the Masters, the U.S. Open, or Bangladesh's own local golf events, you have a multitude of options at your fingertips. Plus, with the MarvelBet app, you can place your bets anytime, anywhere. MarvelBet's golf betting platform is not only about convenience but also about providing a fair and transparent betting environment. So why wait? Join MarvelBet today and experience the best of golf betting in Bangladesh.
How to Bet on Golf at MarvelBet?
To place your bet on golf through the MarvelBet site, follow these steps:
1
Step 1
Begin by accessing the official MarvelBet website and successfully completing the login process.
2
Step 2
Once logged in, navigate to the sports page to access the available betting options.
3
Step 3
Locate and click on the golf category to explore the various leagues and matches.
4
Step 4
Upon selecting your preferred league and match, review the provided odds for different outcomes.
5
Step 5
Choose the odds associated with the outcome you believe will win and click on them.
6
Step 6
A bet slip will then appear, displaying the details of your selection. Input the desired betting amount into the provided field.
7
Step 7
Finally, click on "place bet" to confirm and finalize your wager.
Please note that all steps must be carried out accurately and responsibly. Gambling should be done in moderation.
Live Golf Betting
It's truly amazing to find out that the sportsbook not only allows its customers to place bets on live events but also provides them with the opportunity to closely follow the game as it unfolds and make accurate predictions. On top of that, bettors can enjoy the added benefit of live streaming services offered by MarvelBet, enabling them to keep track of the progress of their games in real-time. This creates an immersive and engaging experience for bettors, enhancing their enjoyment and excitement.
Step into the exciting world of Live Golf Betting with MarvelBet Bangladesh. As the game unfolds in real-time, you have the unique opportunity to place your wagers, adding an extra layer of thrill to your betting experience. Live Golf Betting at MarvelBet allows you to bet on a range of outcomes while the tournament is in play. You can wager on who will win, who will score the next hole, the score of individual players, and more.
The live betting platform is designed to be intuitive and user-friendly, making it straightforward even for betting novices. Real-time odds are displayed prominently, changing dynamically as the game progresses. This ensures that you're always aware of the most current betting opportunities and can make informed decisions.
MarvelBet also ensures seamless betting with the dedicated app, allowing you to place live bets right from the comfort of your smartphone, no matter where you are.
We prioritize fair play and transparency, ensuring that all live bets are displayed accurately and processed swiftly. With MarvelBet's Live Golf Betting, you're not just a spectator, but an integral part of the game.
Bonus on Sports for New Users at MarvelBet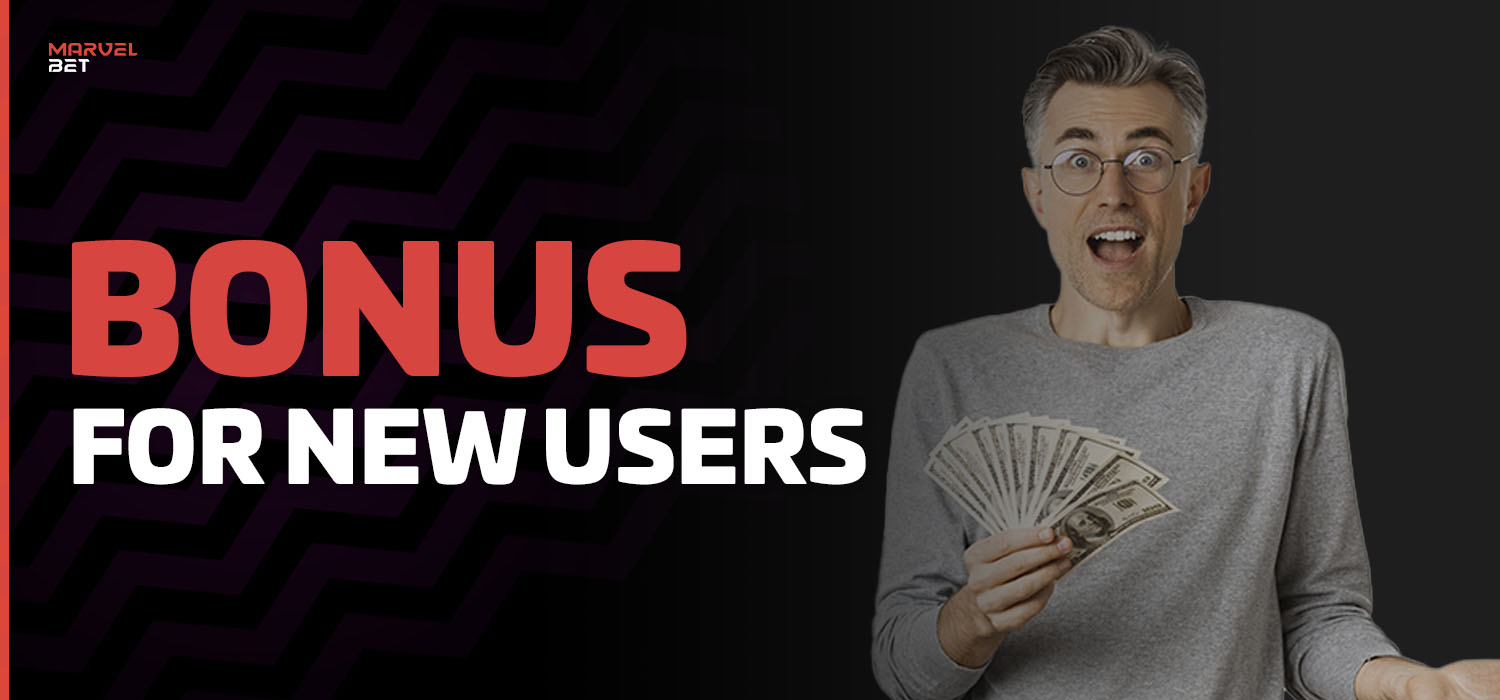 To bring you up to speed on the available options, take a moment to explore the diverse range of bonuses offered by MarvelBet sportsbook. For new customers, there's a generous reward waiting. Simply make a minimum deposit of 500 BDT to unlock this exciting offer. You'll receive a 100% bonus on your deposited amount. Once your details are verified, the bonus will be processed and added to your account. Don't miss out on this fantastic opportunity to kickstart your gaming experience with MarvelBet online Golf.
What Advantages do you get from Golf Betting on MarvelBet?
Betting on golf with MarvelBet offers several notable advantages:
| | |
| --- | --- |
| The variety of betting options | Foremost among all advantages, there is the extensive variety of betting options on offer, encompassing both local and international golf tournaments. This means you can wager on events from the Masters to local Bangladeshi tournaments, providing ample opportunities to test your insights and strategies. |
| User-friendliness | In addition to variety, MarvelBet provides a platform that is convenient and user-friendly. Whether you're accessing the online sportsbook or using the dedicated app, you'll find it easy to navigate and place your bets, even if you're a newcomer to the realm of golf betting. |
| Real-time betting | Plus, MarvelBet's Live Golf Betting platform brings an extra layer of excitement to your betting experience. You can place wagers in real-time as the tournament unfolds, betting on diverse outcomes from who will win to who will score the next hole. Dynamic, real-time odds are displayed prominently, keeping you informed and ready to make quick, calculated betting decisions. |
| Transparency | Finally, MarvelBet is synonymous with fair play and transparency. MarvelBet ensures that all bets are displayed accurately and processed swiftly, giving you peace of mind as you enjoy the thrill of golf betting. These are just a few of the reasons why MarvelBet is the ultimate destination for golf betting in Bangladesh. |
Golf Betting Tips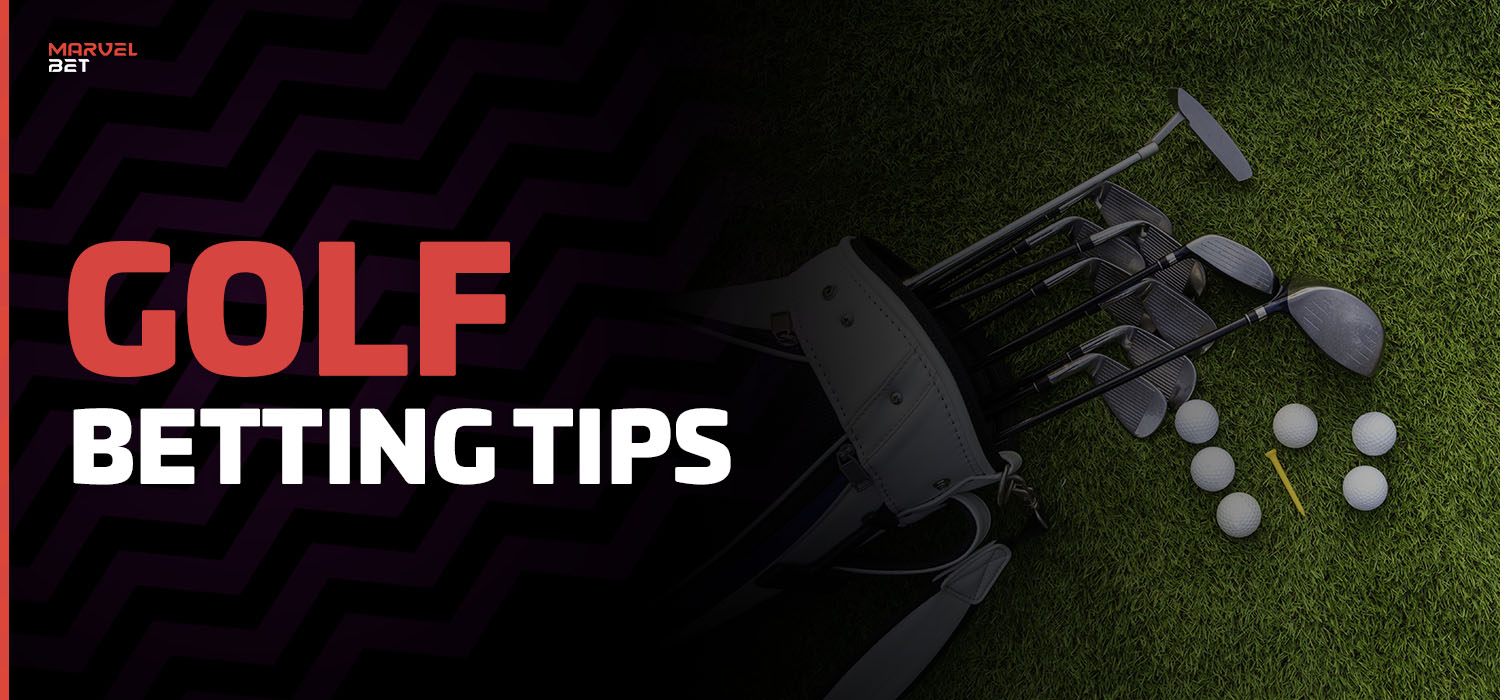 When betting on golf with MarvelBet Golf, here are a few useful tips to enhance your betting experience and potentially increase your chances of success:
Study the Form: Before placing a wager, it's essential to understand the current form of the players. Look at their recent performance and how they have been performing in similar tournaments or courses.
Understand the Course: Each golf course is unique, and the player's performance can vary significantly based on the course's specifics. Research the course, its layout, and the challenges it poses to the players.
Weather Conditions: Weather can have a significant impact on a player's performance. Keep an eye on the weather forecast for the day of the tournament.
Live Betting Strategy: With MarvelBet's live betting option, be ready to adjust your strategy based on the real-time progress of the game.
Manage Your Bankroll: Always set a budget for your betting activities. It's essential not to bet more than you can afford to lose.
Take Advantage of Bonuses: MarvelBet offers plenty of bonuses, especially for new users. Make sure you make the most of these offers.
MarvelBet Golf Betting Apps
The MarvelBet Golf Betting App is a game changer that promises to make your betting experience even more enjoyable and accessible. Available for download on Android devices from the official MarvelBet website, this app enables you to place bets on your favorite golf tournaments anytime, anywhere. The app's user-friendly interface ensures smooth navigation and speedy bet placements, while its live updates on odds and game advancement keep you in the loop at all times. With MarvelBet's app in your pocket, betting on golf becomes an immersive experience that you can tap into right at your fingertips.
FAQ
How can I start betting on golf with MarvelBet?

Starting is easy! Just register an account on the MarvelBet website or mobile app, deposit funds, and navigate to the extensive golf section.
What kind of golf events can I bet on at MarvelBet?

At MarvelBet, you can bet on a wide range of local and international golf tournaments, from the Masters to local Bangladeshi tournaments.
Does MarvelBet offer live golf betting?

Yes, MarvelBet offers live golf betting which allows you to place real-time wagers as the tournament unfolds.
How can I download the MarvelBet Golf Betting App?

The MarvelBet Golf Betting App is available for download on Android devices from the official MarvelBet website.
Does MarvelBet offer any bonuses for new users?

Yes, MarvelBet offers a variety of bonuses, especially for new users. Check the promotions page for the latest offers.