Marvelbet Boxing Betting
One of the most popular sports in the world is boxing. It has been practiced for many years and has developed into a highly skilled and sophisticated sport. For many boxing fans, betting on fights has grown to be a favorite pastime because it amps up the excitement of watching matches.
Boxing betting entails making bets on the result of a fight. Moneyline bets, round bets, and prop bets are just a few of the many various kinds of wagers that can be made. The most popular kind of boxing wager is a moneyline wager, in which you only wager on which fighter will prevail. Prop bets can include things like whether or not a fighter will be knocked down or if the fight will go the distance, while round bets entail betting on which round the battle will end.
It's crucial to conduct your homework and comprehend the combatants participating in the bout before placing a boxing wager. Fighting style, historical performance, and physical characteristics are just a few examples of the variables that might affect how a battle turns out. When putting a wager, it's also crucial to take the odds into account because they might differ greatly based on the fighters.
Betting on boxing matches may be a thrilling and entertaining way to enjoy the sport. There are many chances to participate in the action and possibly win large, whether you are a casual spectator or a dedicated bettor. So the next time you're watching a boxing event, think about making a wager to up the excitement level.
MarvelBet Boxing Betting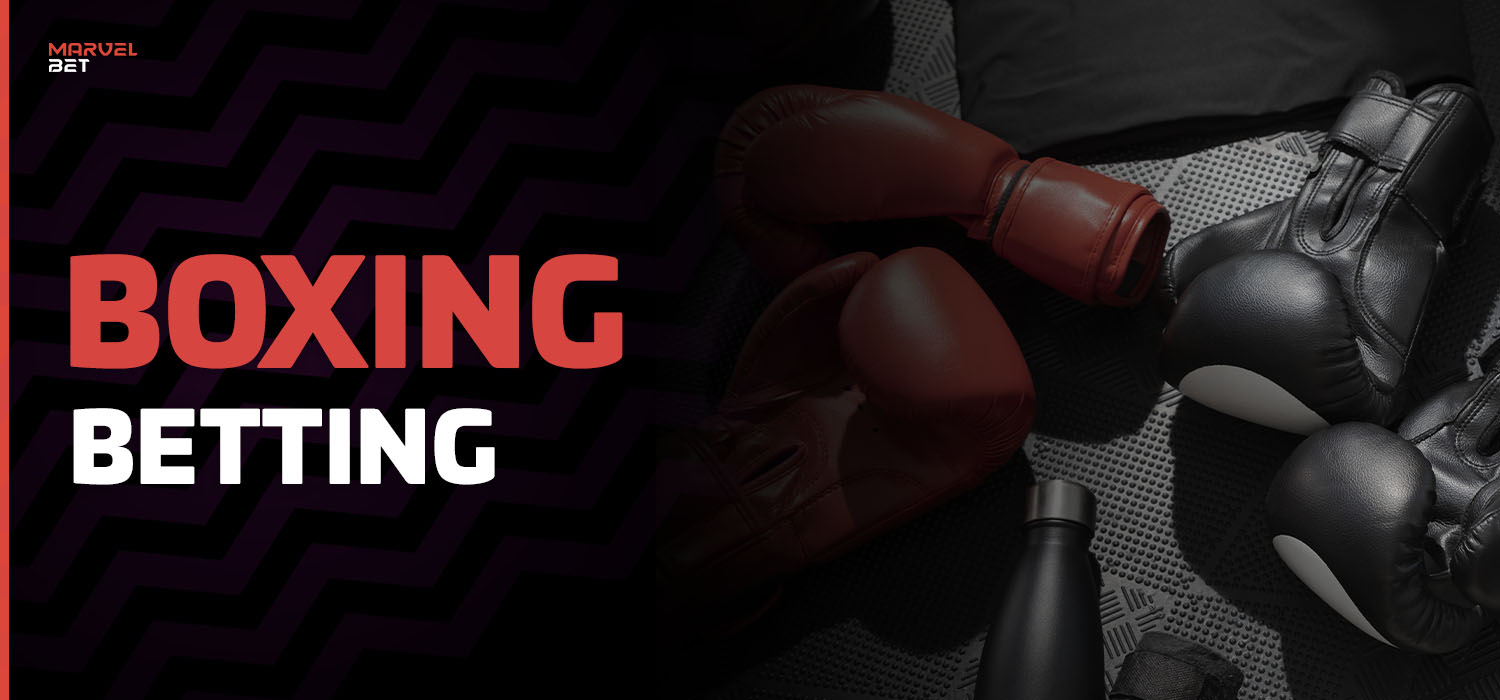 MarvelBet Boxing Betting is an online sports betting platform that caters to boxing enthusiasts. Pre-match and live betting are only a couple of the many betting options available on the site for boxing matches. Android users can use our MarvelBet app to access it and make bets while on the go. Access to live feeds of the games users have wagered on is one of MarvelBet Boxing Betting's unique features. Users can utilize this function to keep up with the action and decide on their bets with knowledge.
How to Bet on Boxing at Marvelbet?
To bet on boxing at an online sportsbook MarvelBet, you would need to follow these steps:
1
Step 1
Create an account on our platform and make a deposit using one of the available payment methods.
2
Step 2
Navigate to the boxing section of the sportsbook and find the upcoming fights that you want to bet on.
3
Step 3
Review the odds for each fighter and decide which one you want to bet on.
4
Step 4
Place your bet by selecting the fighter and the amount you want to wager.
5
Step 5
Confirm your bet and wait for the outcome of the fight.
Live Boxing Betting
You may wager on a boxing bout while it is still going on via live boxing betting, sometimes referred to as in-play betting. This kind of betting can increase the thrill of watching a fight and provide you the chance to place more wagers based on how the battle is progressing. Keep in mind that live boxing betting might be more unexpected than pre-match betting and calls for quick judgment. Keep your eyes on the prize and only stake money you can afford to lose.
Bonus on Sports for New Users at Marvelbet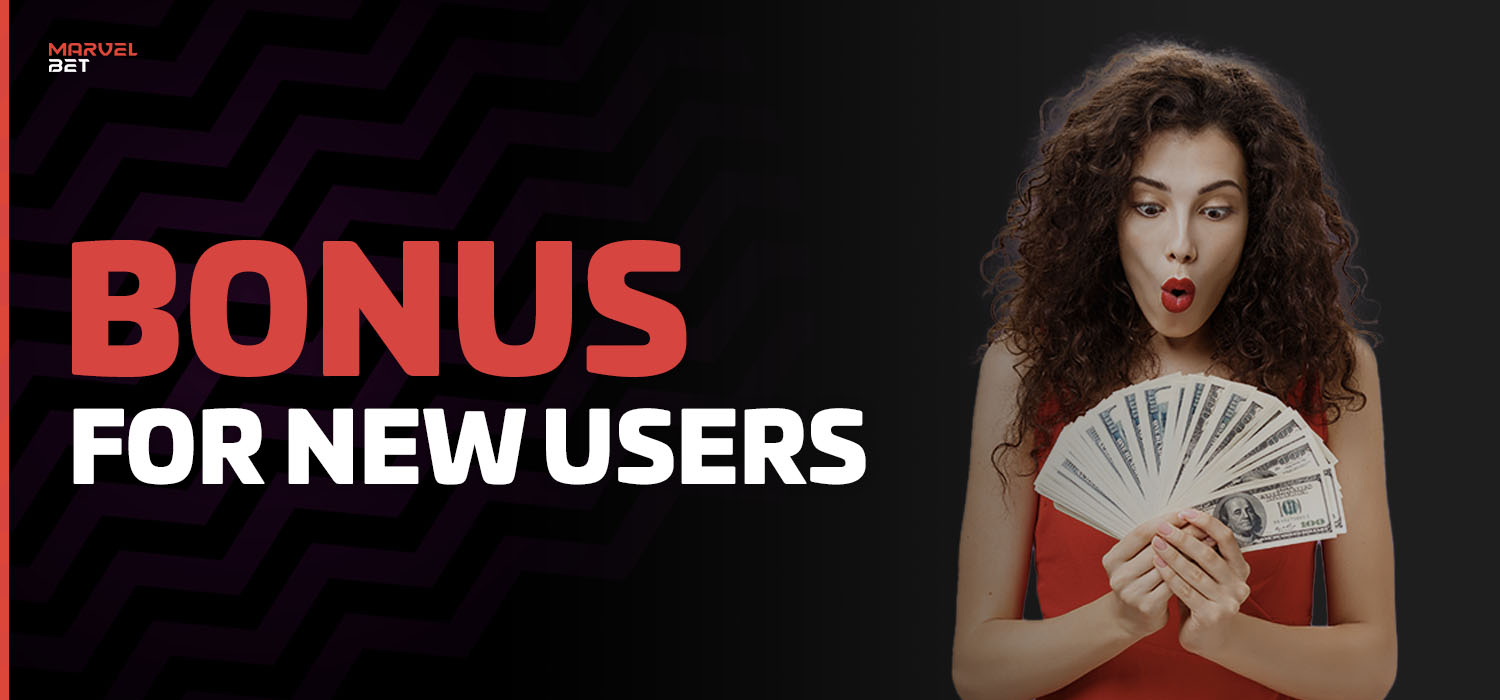 MarvelBet Bangladesh offers a variety of bonuses and promotions for new users who sign up for their sports betting platform. One of the most popular bonuses is the 100% Sports welcome bonus. In addition to the welcome bonus, MarvelBet also offers other promotions and bonuses for sports betting. These include 100% sports exchange bonus, 20% daily sports bonus, referral bonus, and 5% cashback offers. Users can check the promotions page on the MarvelBet website or app to see the current offers available. It's important to note that all bonuses and promotions come with all our terms and conditions that users must follow in order to qualify for and use the bonus funds.
What Advantages do you get from Boxing Betting on Marvelbet?
Boxing betting on Marvelbet offers several advantages to users. Firstly, Marvelbet provides a wide range of betting events for boxing matches.
Secondly, Marvelbet offers competitive odds for boxing matches. This means that users can potentially win more money if they place successful bets on boxing matches through Marvelbet.
Thirdly, Marvelbet offers customers a risk-free and secure betting environment. Users may easily place their wagers quickly and effectively because to the website's user-friendly design and straightforward navigation.
As a final service, Marvelbet provides customer assistance to help consumers with any queries or issues they might have with their wagers or the platform itself. This guarantees that users can enjoy themselves when wagering on boxing bouts using Marvelbet.
Boxing Betting Tips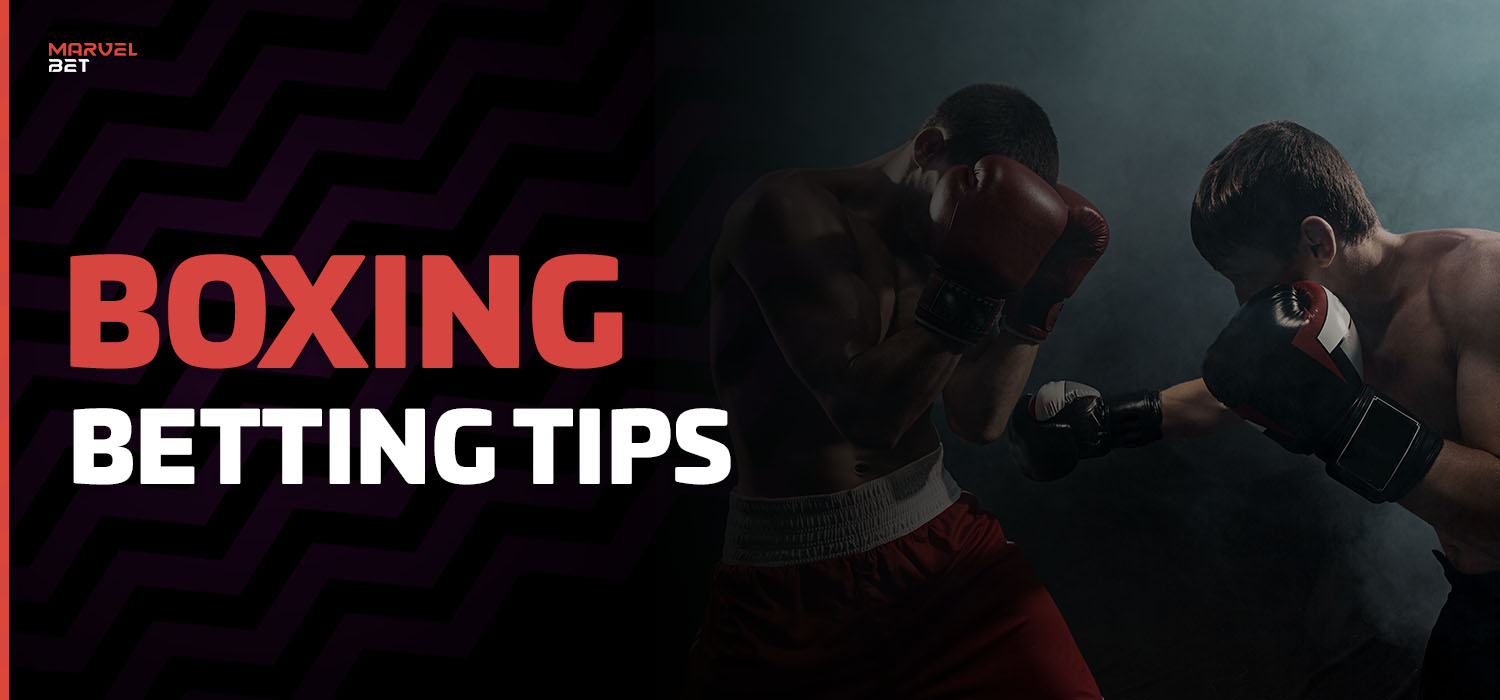 First, before making any bets, do your homework. This entails researching the boxers and their resumes as well as staying current with news and trends in the sport. This might aid in your decision-making when it comes to placing bets.
Second, when putting your bets, you should take the odds into account. Even though it would be alluring to wager on the favorite, it might not always be the best course of action. If you believe the underdog has a strong chance of winning, look for value in the odds and think about placing a wager on them.
Third, when putting your bets, think about the fighting style and strategy of the participants. While some combatants might be more aggressive, others might be more defensive. You can predict how the battle would go by understanding these styles, which will enable you to place more precise bets.
Fourth, think about where and the whereabouts of the combat. Some boxers might perform better in specific environments or in front of specific audiences. This may also have an impact on the fight's chances and result.
Finally, while betting on boxing bouts, it's crucial to establish a budget and stick to it. It's crucial to just gamble what you can afford to lose because it's simple to get carried away and make more bets than you can afford.
Marvelbet Boxing Betting Apps
On the MarvelBet website, you may download the Marvelbet app for Android gadgets. The user-friendly interface of the app makes it simple for users to find the boxing events they wish to wager on. For boxing matches, the app provides a variety of betting choices, including pre-match and live betting. The ability to watch live broadcasts of the games one has gambled on allows users to follow the action as it happens. The Marvelbet app provides betting possibilities for a variety of sports in addition to boxing, such as football, basketball, tennis, and more. To increase their wins, users can also take advantage of the platform's promos and incentives.
FAQ
What is Marvelbet?

Marvelbet is an online sports betting platform that offers a range of betting options for boxing matches.
Does Marvelbet offer a mobile app for boxing betting?

Yes, we offer a mobile app for Android devices, allowing users to place bets on the go.
What types of betting options are available for boxing matches on Marvelbet?

Marvelbet offers a range of betting options for boxing matches, including pre-match and live betting.
Can users access live streams of the matches they have bet on?

Yes, users can access live streams of the matches they have bet on through the Marvelbet app.
Does Marvelbet offer promotions and bonuses?

Yes, Marvelbet offers promotions and bonuses, allowing users to maximize their winnings.
What other sports can users bet on through the Marvelbet app?

In addition to boxing, users can bet on other sports such as football, basketball, tennis, and more.